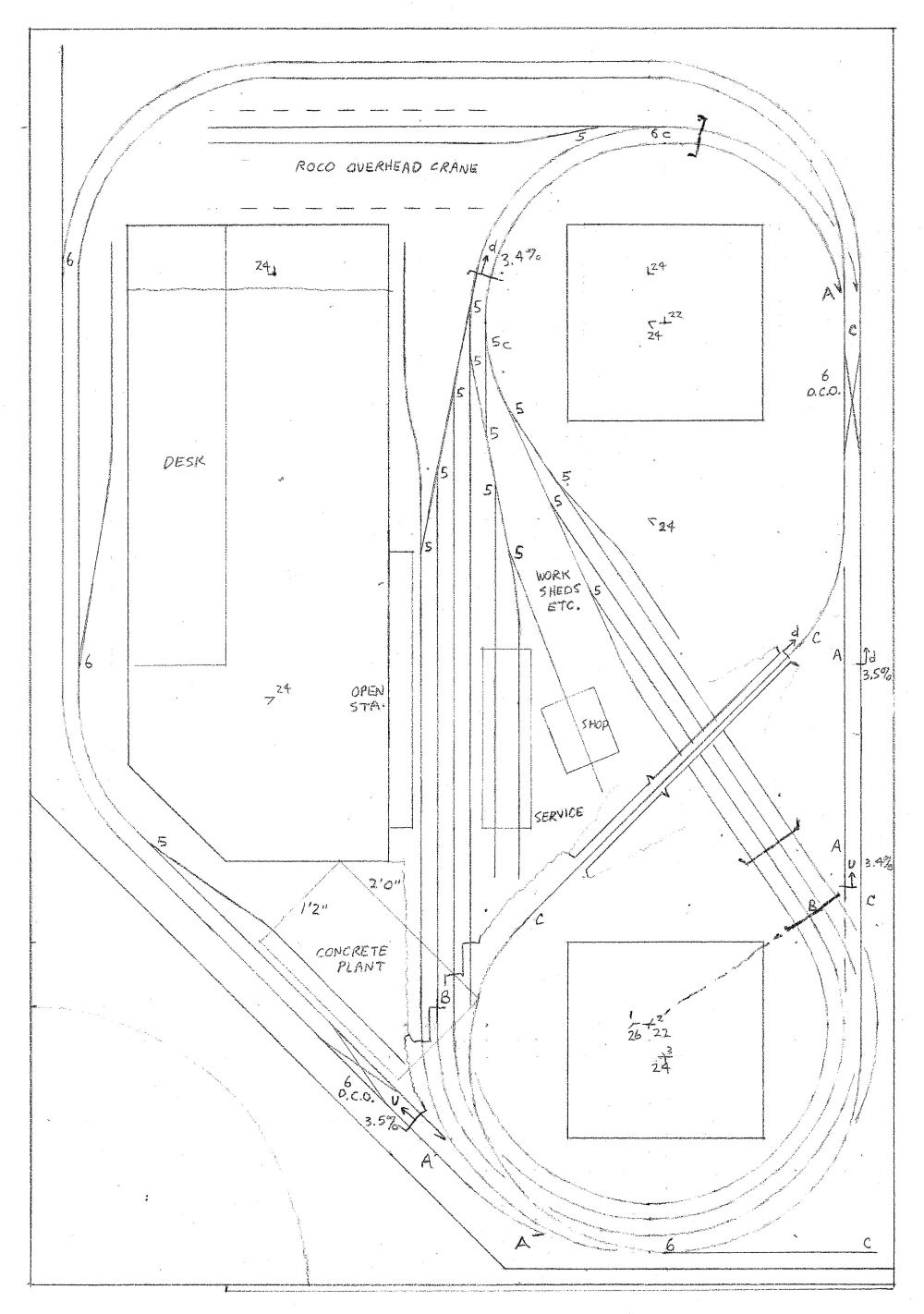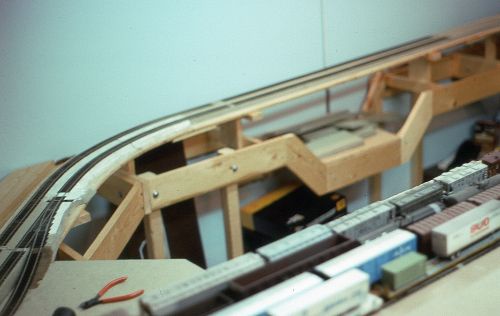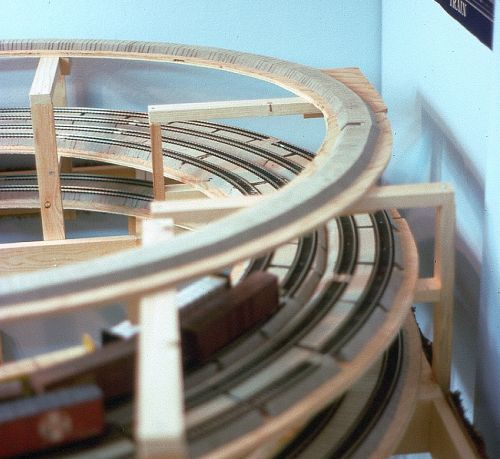 San Jose Layout

I built this layout in a spare bedroom in my first home, a townhouse in north San Jose CA, between 1987 and 1989.
The plan was a three-tiered "folded dogbone" with return loops at each end of a double-track mainline. One loop
was a four-track yard and included a connecting wye to allow turning locomotives. The upper loop had a double
cross-over at its throat allowing more flexible passing operations. The benchwork was constructed as floor-standing
sections that bolted together with no attachment to the walls, allowing the whole layout to be disassembled and
moved. This layout did not reach operable status before I indeed moved to Pleasant Hill CA, where I re-assembled it.
(sorry about the poor-quality photos!)

Left:
The yard throats were mostly in, but the spur tracks to connect
them into a turning wye were still to come. Construction was pine
lumber and plywood, with Homasote sub-roadbed that supposedly
dampens noise as trains run over it. Working with Homesote is a
pain and I'll not use it ever again. It's also quite heavy and expensive.
To avoid wasting material, the curves were made by starting with a
straight piece and jigsawing kerfs into it, then bending to shape.
The kerf cuts were then filled in with plaster to prevent losing a lot of
ballast. Track was Walthers/Shinohara code 83, with some Atlas
code 100 in the hidden areas.


Below:
The upper loop plywood and Homasote sub-roadbed was
completed, but the bridge over the yard was still a pipedream.

Below:
The "valley" benchwork where a double-track
bridge was planned. Some of the 1/4" bolt hardware
is visible, attaching legs to the framework.

Below:
The upper loop was stacked above the yard loop, which
was then stacked above the double track mainline that connected
them together. In retrospect, this was a track-cleaning nightmare.